Definitely not a walk in the park.
Just a few months ago, we slid into a recession after an 8-month lockdown, characterized by job losses and skeletal business activities.
Last week, we talked about how the year 'Chwenchi Chwenchi' went and how all of a sudden, 'money no dey Lagos' and just yesterday, we were informed that Nigeria has surpassed the 100,000 COVID-19 case mark, which brings me to the question of 'will there be a second lockdown?'
For those of you asking if 2021 is 2020: Season 2, please, when you find the answer, don't forget to share because even me, 'ayam not understanding'
To even now cap the series of events that began the year, the Naira that had been appreciating over the past few weeks just fell significantly in the black-market last week, widening the gap between the official market and the parallel market. This is actually shocking because there was an over 100% improvement in dollar supply in the country so to think that just weeks after, the instability takes place is as unpredictable as unpredictable gets. Cheers to more surprises, I guess.
Anyways, in the meantime, while we have no control over what happens there, here's something we have charge over; the spread of the virus. Abiding by the COVID guidelines just became a necessity because if you checked Twitter last week, you must have read about people's loss of loved ones on account of the virus.
COVID no dey show for face and the fees for testing no be here. So, just jejele do the needful, especially if you have underlying health issues.
They said the Nigerian Government ordered 100, 000 doses of the vaccine. But you know how some states are just recently getting the Polio vaccines for the first time, after over 20 years? I know you get the drift.
In essence, while you await your shot, try to boost your immune system. Let your love for water be rekindled, for those of us who sparingly consume it. Remember say water no get enemy. Secondly, please go outside and get a dose of sunshine and 'fresh breeze' when you wake up in the morning. Take walks in the cool of the evening; you must not leave your gate to do this. Just saturate your lungs with adequate oxygen because the oxygen level outside is 17 times more than what you get when you remain indoors. Also stock up on supplements like Vitamin C, D, Zinc, etc while you're at it.
I'm no doctor but remember that pre-existing health conditions only make things worse. For more information on 'survival tips', click here. If you, for some reason, do not really believe that this is indeed a matter of national security, please check this out.
If you notice some symptoms that were not originally there before and you feel some type of way, you're not sure of, kindly click here to speak to a medical professional.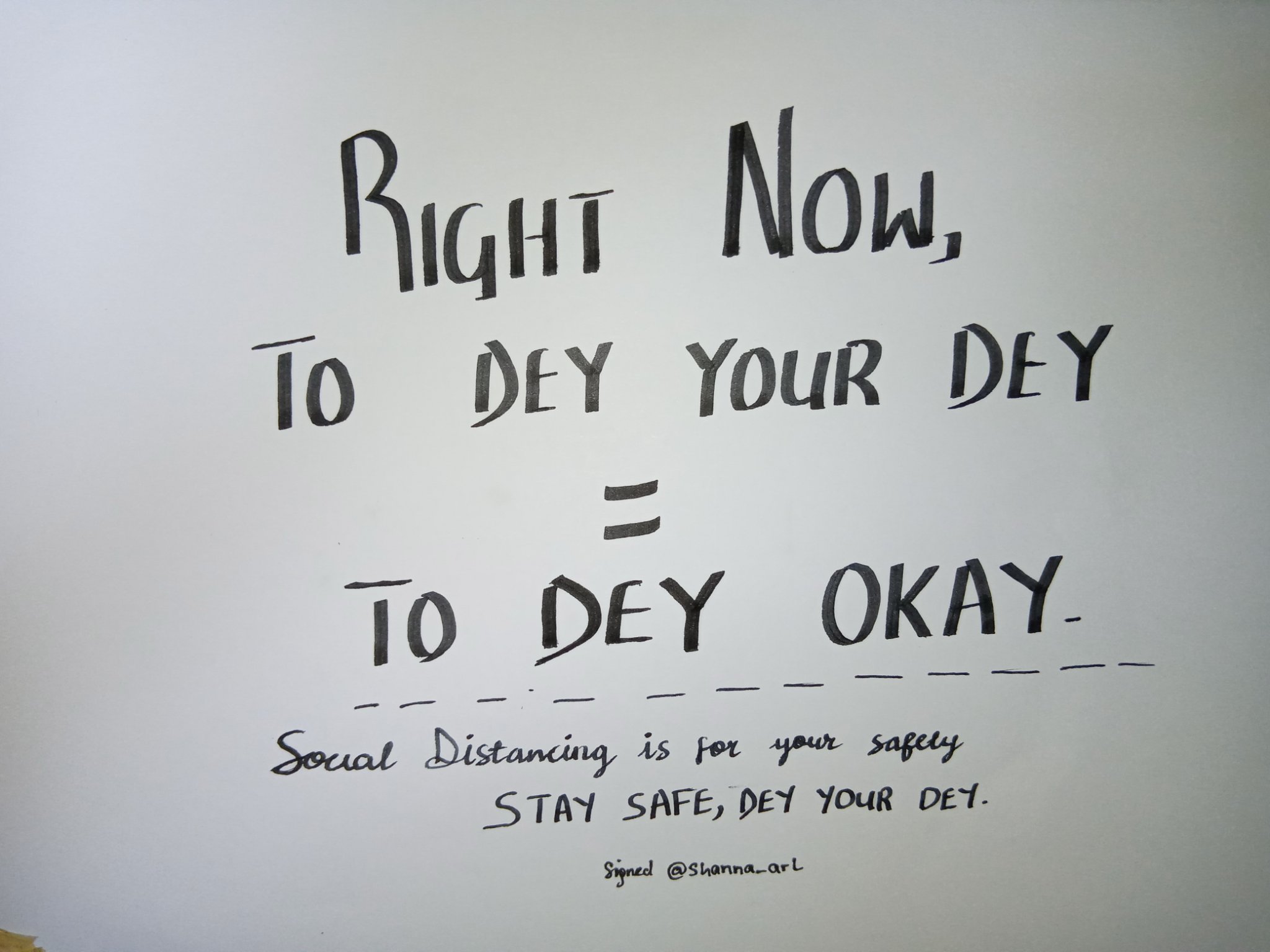 These are trying times and we are all we've got. Let's look out for each other by observing physical distancing and masking up if you need to leave the house.
For inquiries, click here
To speak to a customer care representative, call 07008220000