First, the Lagos Anthem (In English 😅)
Every night, Bentley,
Every night, Rolls Royce
On the toll gate road, we are going to chop life
My friend is driving an Aston Martin, I'm driving a Bugatti
Every Friday night, we are going to chop life
Yet, they will say…
—————————–Omoniyi Temidayo Raphael, World President.
Eko Wenjele
Let's get it straight, there is money in Lagos, in Nigeria and all over the world, we all just need to figure out how to get more and more of it. 2020 was all Vibes and Insha Allah because most of us let go of some financial goals for the sake of our mental health; that 1 million I wanted to save remains N995,000 to reach my goal. But as God no go shame us, in 2021, we are serious about making money.
DIY investments have officially become a thing. Now more than ever, millennials are investing using digital investment platforms. Major online brokers like Charles Schwab, Etrade and Robinhood experienced over 170% portfolio growth in 2020, with over 50% of the increase coming from people between the ages of 24 to 35. So, if other millennials are making money, why not you? Padi mi ma logo.
After all the trouble we faced this year, as per a year wey no balance and with 2021 loading ding ding ding loading, we have decided to be your investment plug for the coming year. Depending on your risk appetite (i.e., how much risk you like to eat), you can choose from a wide array of DIY investment options. However, the higher the risk you decide to take, the higher your potential reward; but ultimately, no risk, no reward #NGNG.
One Naira
Perhaps the simplest way to invest is with simple savings platforms. We gat you with Doubble providing above market interest rates on regular savings. Doubble even gives users the opportunity to earn up to 100% interest within a few years. So, if you are looking to earn more from your savings, sign up today. On a side note, it is largely rumored that all Nigerian women save their money on these platforms, so you know where to check when they claim to be broke. You are welcome.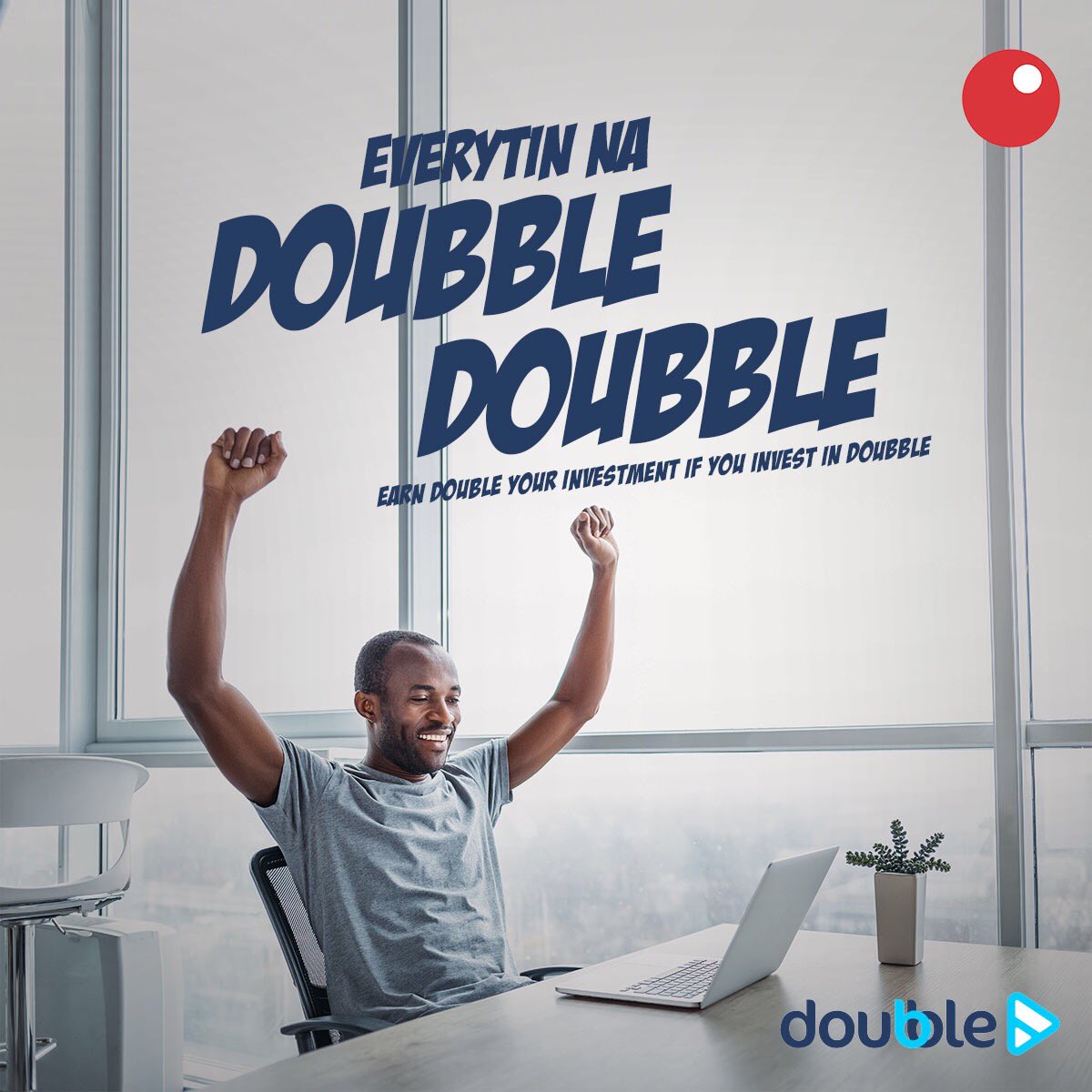 Treasury bills (T-bills for short) and bonds have always been the safest investment options and I-invest pioneered the market in providing quick and easy access to these types of investments. With minimal capital and a smartphone, anyone can buy treasury bills within a few minutes. While we are currently begging God to arise and cause the T-bills rate to rise, they remain a significant opportunity and you should definitely download I-invest today.
The F-Word
If you are looking to step up your investment game and invest in the growing sectors of the Nigerian economy, then agriculture provides a decent opportunity. Agro-partnerships platforms are giving millennials the platform to invest in agriculture with minimal capital. SABEX is another game-changing platform you should look out for in 2021, it will be an agro-commodity exchange platform designed for the everyday investor. You should definitely consider investing in agriculture; the government wants us all to become farmers anyway, so here's a chance to show your patriotism.

Stocking
Buying shares in local and international companies have always been an excellent long term investment option. Boomers and Gen-Xers will probably still drive long distances to meet their stockbrokers, but millennials are investing in shares from their mobile phones. Bamboo, Wealth.ng, Robinhood, i-trade and many more are platforms that provide flexible options for local and international stock market investment with the requisite support. Basically, this means you can own a stake in Sterling or Microsoft… how's that for bragging rights?
In Naira Marley's voice "I'm just thinking, I'm not saying you should do it," but if you wish, you can invest in some cryptocurrency. You probably know one or two people who have made some cool crypto-cash or a thousand people on IG who "trade bitcoin" 🙄. It is also worth knowing that the Nigerian Stock Exchange has issued regulation that allows cryptocurrency to be treated as a trading asset. So, if you are also thinking about it, you can try BuyCoins, Luno, CoinBase, etc., to begin trading today.
In case you are wondering how to start your money journey, we invite you to join us at Trybeone. Our inspirations for 2021 are Jeff Bezos and Mummy C Dollar; and the plan is to cash out, but on OneBank instead of CashApp (buy local to grow local 🙄). Hope you joined our Trybeone party and if you didn't, you missed. It will be great to see you too pull up with your squad in your own version of an Aston Martin or Bugatti and loads of Millennial Money.
We are rooting for you!