Anyways, now that I have your attention, let's talk about something equally important.
I visited a friend that used to have steady 'light' but my expectations were cut short. Before she told me what happened, I noticed that there were so many naked wires overlapping their gate. Tapping current from all the poles on the street was definitely a specialty for this compound but why did it have to look this untidy?
I asked her about the cables and she legit told me to 'leave our wires for us'. It was funny because this babe is one of the classy ones but I see why she said that.
Two nights before I came, it rained and an Olodo criminal came to scale their gate for God knows why. He got electrocuted in the process. Thank God I came the day after the corpse was removed. So, you see why I cannot come and go and tell her to discard the hero wires?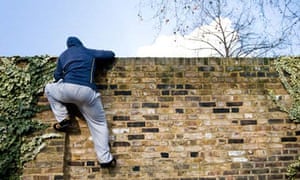 The question, though, is can this story explain to her boss why the presentations have been delayed? Or suffice if she can't join team meetings or persuade a client to extend the deadline? No, especially in this time of remote working that you cannot blame traffic for your tardiness.
Good news; they caught a thief but the bills don't pay themselves. You have to work and to do that, you have to power your appliances.
It became obvious that I was not going to spend the week as planned. I stayed till the following evening after Onyinye kept looking over at her neighbour's house and screaming 'God when?'. They had an inverter and while she was struggling to pour the small fuel that she managed to buy, all thanks to the recent hike, 'gen no gree start'. So much for a vacation.
Anyways, I spent the night introducing her to IMPERIUM, a solution that takes care of this. Gone are the days when you'll be the one to buy the battery and inverter, then now go and call installer. Just knock at the office next door and they will be at your house to calculate how much power your facility consumes, install the system and set it up. They'll also service it as the need arises and you pay monthly, excluding installation and servicing fees.
This is not a dream. There are testimonials to show for it.
Even if they increase fuel price to 1M per gallon, 'na for their pocket'. What about the peace and quiet that you'll enjoy while you work?
Stop shouting 'God when'; He answered since.
Visit them today!